At Reward Gateway, our Engineering team are responsible for developing and shipping huge, feature-rich products and tools for our platform; scalable technical solutions enabling thousands of companies to engage over five million employees daily. In this series, we sit down with a few of our superstar Engineers - from RG Newbies to Developers who have been with us for over a decade - to find out what it's like to work at Reward Gateway, what inspires them as Engineers and what up-and-coming Engineers need to know to score a fantastic career and make their own world a better place to work
Hi Aga. Tell me a bit about your day-to-day at Reward Gateway— how long have you been here, and what sort of thing do you get up to?
I'm a team lead in our Engineering team. I'm based in London. I've been here a little over 11 years now.
That's a fantastic journey. What's kept you at RG so long?
When I joined the company, we were essentially a startup; the classic feeling of being busy, plenty to do, and never enough hours in the day. But once we got our Bulgarian office, we suddenly had a lot more resources and new people to work with, which meant we could introduce new technologies and really focus on advancing our product and offering.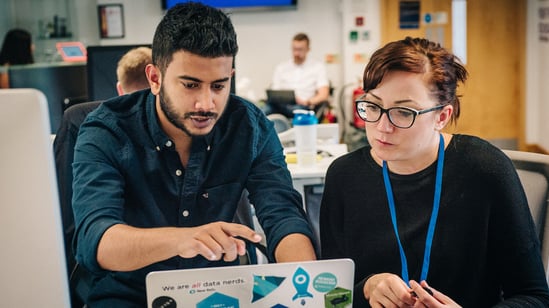 Have you always wanted to lead a team?
Yes, I started as a junior, but I was also the first girl to be offered a permanent role at RG! So over this time, I've overseen many changes within the team, but I would also like to grow and lead my own team again.
Is that a challenge right now? Who do you want on your team?
Yes, I can't deny that hiring is a problem everywhere. RG is a great place to work, but even the best employers are struggling to find talent right now. So, it's essential to know that we're open to welcoming developers from all backgrounds, even if you don't feel you have the experience. We have plenty of chances to join us and get valuable training as you go like I did when I joined as a junior.
I'd love to bring some more junior and mid-level developers to my team. Not only for a chance to share my skills (and spread our workload!), but also so that we can continue to build great products.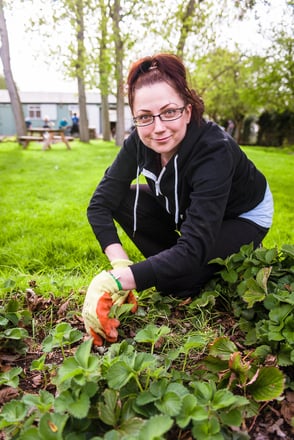 So what do you want from a new colleague or team member? What should they bring to the table?
Honestly, candidates don't need to know everything — we're more interested in how you'd approach a problem. You can tell us if you don't know something or if it's something you're not used to. We're here to help you learn, after all. I've been in interviews with other engineers, and sometimes, we just know when it's worth going for a new developer because we can sense their passion and energy for their work and industry.
It's more than what you know; it's your attitude toward the work. That's what makes someone good to work with.
You run a busy job! What's essential about developing yourself (or others) in your role?
One of the big things I'd ask people when I was interviewing was how they developed or invested in themselves. In Engineering, development is moving so fast. You really need to keep up with it, or your skills quickly become irrelevant. I think that can make people nervous about applying, but that's why we have a big team who can share their skills and support each other so we can start focusing on more "fun" development.
It's also what we're trying to do internally; moving to Microservices, and scaling. Plus, our codebase is extensive, giving us many opportunities to learn and try new things.
So, you're saying new skills and approaches aren't a bad thing?
Absolutely. We need more people to have more chances to sit down across every team and keep improving our products and services. RG is a great place to work; our products are pushing ahead, and we're constantly changing and evolving. But only when we keep growing our team, no matter where you are or what experience you have, will we be able to keep building great products.
Are you feeling inspired? We're always looking to grow our Engineering teams to work with more great people like Aga to help us in our mission of making the world a better place to work. If you're ready for a new challenge in your engineering career, regardless of your experience, we'd love to hear from you.
Check out our open roles here, find more inspiration and follow what we're up to at rg.co/lifeatrg