We Speak Up is one of our 8 Reward Gateway Values.
RG People are sharp, insightful, and speak their minds. They discuss, debate, share views, listen, and develop their position. They are confident but never bullish.
​Their passion for the best outcome means that they don't always agree but they respect diversity, differences, and decisions made after a debate. They give feedback freely and take feedback gracefully.
Here at RG, we designed a space for our employees to share openly and anonymously feedback with our Leadership Team so we can improve. We appreciate the feedback and questions shared as they provide us with an opportunity to reinforce Open and Honest Communication. We encourage others to Speak Up and share solutions.
Our latest Speak Up comes from Betta Cecutti, one of our talented Designers. Not only did she Speak Up on something that can brighten all of our days, she even created a solution that is now live for all RG employees.☀️
Here's what she had to say:
"Good morning and happy Friday! I'll start saying this is not a top priority thing, but I've been meaning to bring this up for a while...What do you think about suggesting IT add a few more screensaver options to the current RG branded selection? I don't know about you, but I've been using this same screensaver for 3 years now. I've been reading the book "Forest Therapy" and one chapter says that a simple thing like changing your screensaver to an image of nature has been proven to have a calming effect, subconsciously activating a part of our brain that remembers where we belong.🌳💚 - Betta Cecutti, Graphic Designer."
Betta designed a beautiful new set of screensavers for us all and with the help of Chi La, our Senior Systems Engineer, they were loaded to all computers for us to use.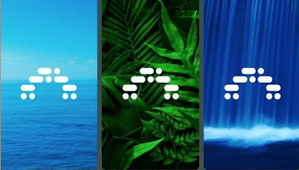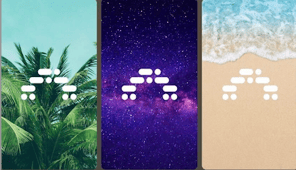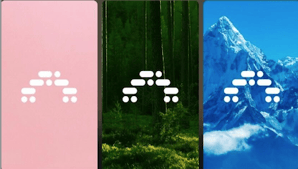 Her beautiful designs allow us to pause, take a break, and escape into nature and whatever season we prefer. It is people like Betta, Speaking Up, that make RG a Better Place to Work!
Interested in learning more about our values and culture at RG? Learn more at rg.co/careers